Additional information

Another additional information about the announced information. The game version will still remain High Five because only this version is supported and regularly updated by L2J.

Lin2Marduk - 26.01.2018
---
Major Update announced

This is big news! Itís not the first time you may read about this, but Iíve never made an official announcement about this specific topic so far. So here it is.

Since a while it was clear for me that itís time again to add new stuff to server. But thinking about that and actually doing it is a completely different thing. The question is always how you are going to do that. This is probably the hardest part since you want to do it in a good way for players. It should be interesting, not to easy but also not to hard. Attaching the same importance to all these things is not always that easy as it maybe sounds.

Initially I wanted to go life before Christmas last year. But retrospective that was quite ambitions ;) Wile adding new staff and working on new features I hade more and more ideas on one hand. And on the other hand, Iím working with an external partner which also needs more time in terms of coordinating.

So, what exactly will this new update bring you will ask? Well I donít want to reveal it in detail yet :) One thing I can say though. The update will bring new features on and around the server. Just stay tuned and be patient for a bit longer. Iím doing my best to get it done soon.

Thank you for your patience.

Lin2Marduk - 21.01.2018

---
Christmas is around the corner
Dear friends of LinIICentury
Our lovely Santa Claus visits us this year as well and he has gifts too. However, he wants you to do something for it. Due to inaccurate parachute jumps, he and his brother are spread out all over the world.
In the whole world, 45 Santa Clauses are hidden and wait to be found by you. Make a picture of you and him in a way that we can see where it was taken. The duration of the event is until the 7th of january. At the end of the event, you can send us your pictures Ė depending on how many you found Ė to staff@lin2century.ch. The more you find the more prizes you get.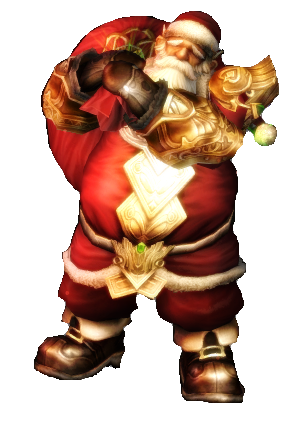 Here
you can find more information.
Good luck and have fun while searching.
Lin2Marduk Ė 19.12.2017
---
Update completed

Hello

I'm pleased to inform you, that the announced update has been completed.
Once again we brought in the newest L2J files in our server.

Lin2Marduk - 15.09.2017
---
Do you Need a fellow?
There a fellows on Lin2Century that would like to accompany you in during your adventures - the hunting-helpers.
They are available at the antique statue for Token of Love.
Basic hunting-helpers:
Fox Shaman
Wild Beast Fighter
Whitea Weasel
Fairy Princess
Superior hunting-helpers:
Toy Knight
Spirit Shaman
Turtle Ascetic
Owl Monk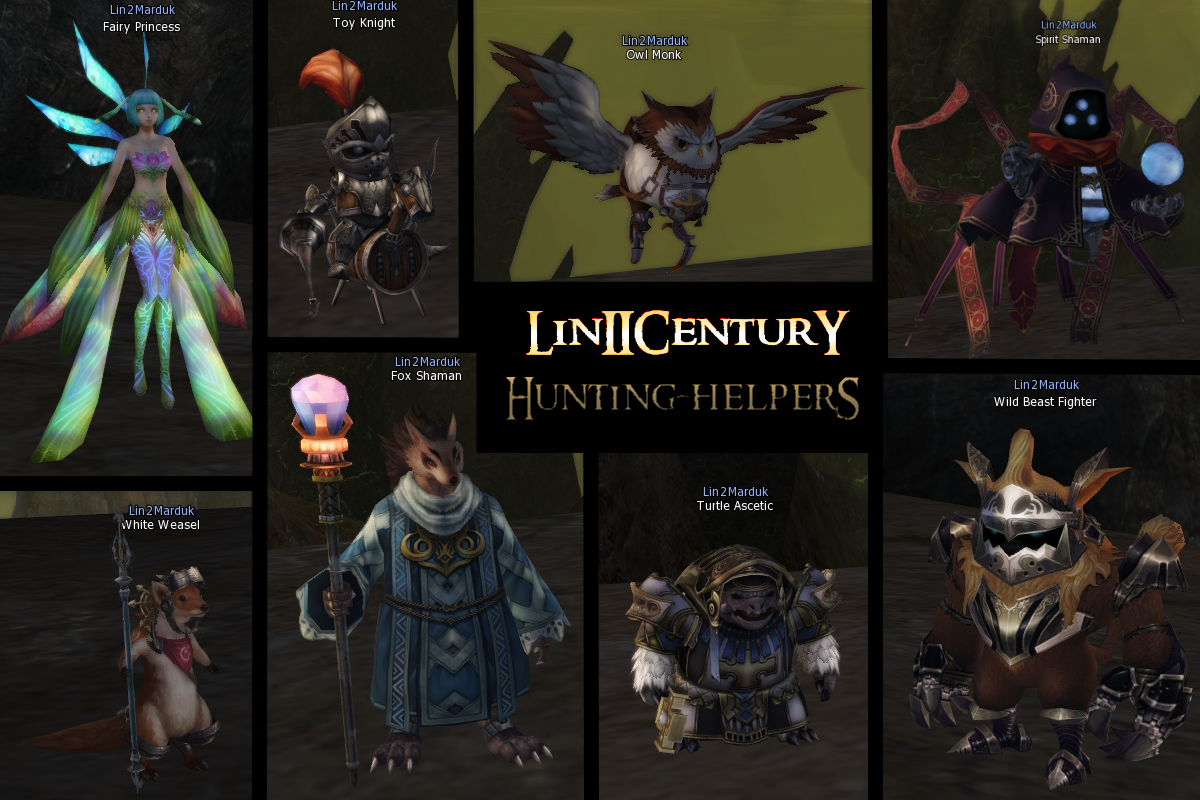 Lin2Marduk Ė 01.09.2017
---