Update completed

Hello

I'm pleased to inform you, that the announced update has been completed.
Once again we brought in the newest L2J files in our server.

Lin2Marduk - 15.09.2017
---
Do you Need a fellow?
There a fellows on Lin2Century that would like to accompany you in during your adventures - the hunting-helpers.
They are available at the antique statue for Token of Love.
Basic hunting-helpers:
Fox Shaman
Wild Beast Fighter
Whitea Weasel
Fairy Princess
Superior hunting-helpers:
Toy Knight
Spirit Shaman
Turtle Ascetic
Owl Monk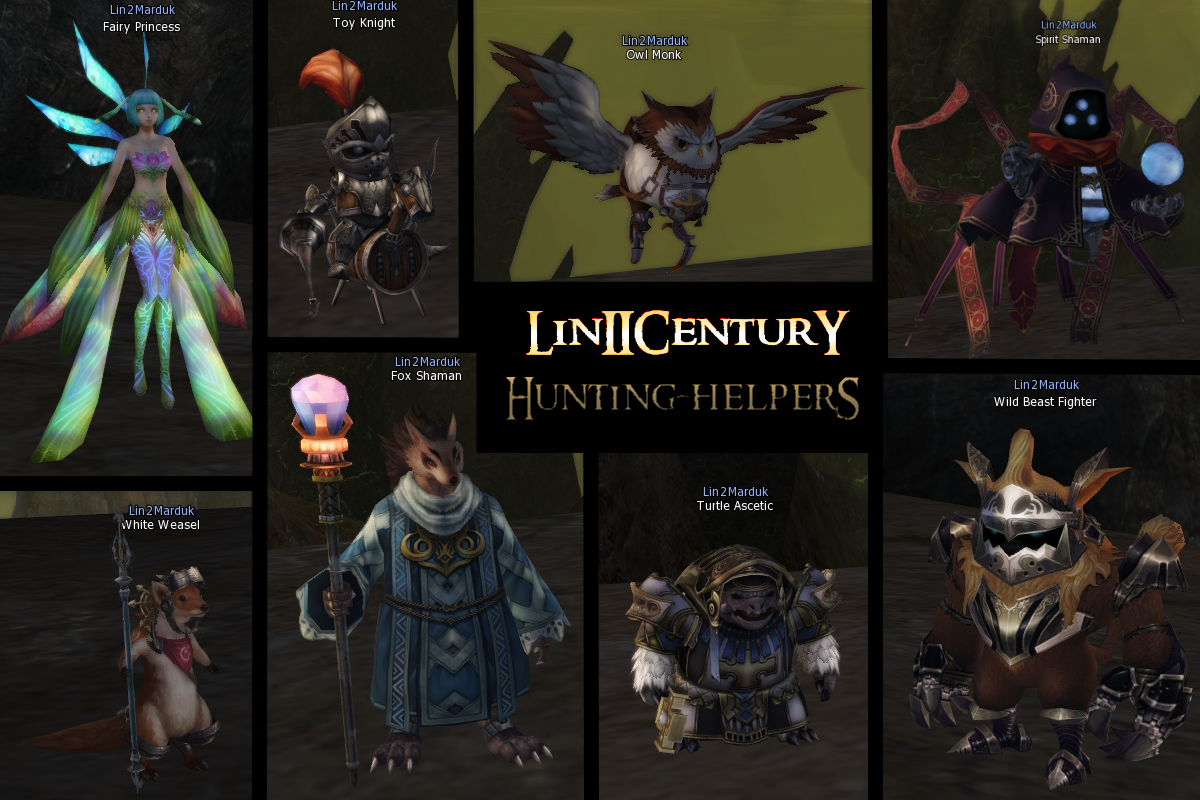 Lin2Marduk – 01.09.2017
---
New scheme buffer for you!
Dear players, future player of Lin2Century and all others out there who love Lineage 2 as we do.
I am happy announce that the new buffer will be ready to use from tomorrow on. However, he is not just
a
buffer, but also a scheme buffer. What does that mean? What does he have to offer?
111 different Buffs: 24 Prophet/EE/SE Buffs, 15 Songs, 15 Dances, 11 Chants, 5 Dwarven Buffs, 14 Resistance Buffs, 23 Specialbuffs and 9 OL Buffs
You can save up to 5 buffing schemes
You can change saved buffing schemes anytime. You don't have to delete it and start all over
You can not only buff you but also your pet
You can remove your and your pets buffs with a click when talking tot he NPC
You can heal you and your pet as well
Ready-to-use schemes for Fighters and Mages
This NPC meets the current state of standard available within the world of Lineage 2! Come, join the server, and try it out :)
More information about this in the Forum
See you soon in game
Lin2Marduk – 08.06.2017
---
Happy Eastern!
Hello altogether
Eastern is just around the corner. The Easter Bunny had also make a stop at us. He and his family were wandering throughout the world of Lin2Century and lost sight of each other. Help us finding them and get rewarded.
In the whole world, 45 Easter bunnies are hidden and wait to be found by you. Make a picture of you and the bunny in a way that we can see where it was taken. The duration of the event is until the 22nd of April. At the end of the event, you can send us your pictures – depending on how many you found – to staff@lin2century.ch. The more you find the more prizes you get.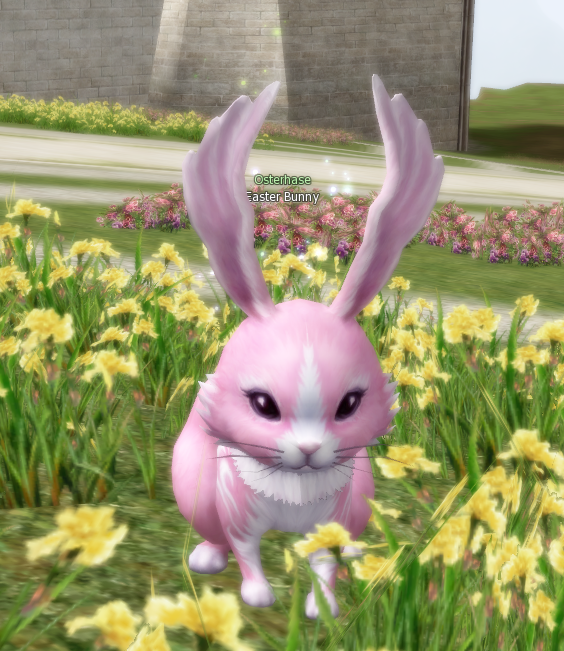 Here
you can find more information.
Good luck and have fun while searching for the Easter bunnies.
Lin2Marduk – 14.04.2017
---
Christmas and New Year event
Also this year, we'd like to offer you an event. In fact it starts later than last year, but on the other hand it will still be active in January.
26.12.16 – 29.01.17
XP-rate: +1
SP-rate: +1
Party XP-rate: +0.5
Party SP-rate: +1
Collect Christmas items from all monster within the game and exchange them for rewards at Santa
02.01.17 – 29.01.17
Shot prices at the NPC Shop: -10% (1000 pieces packages)
09.01.17 – 29.01.17
Exchange of Adena to Ancient Adena and the aquisition of 7Signs items are possible at our Merchant of Mammon II
23.01.17 – 29.01.17
Normal enchantscrolls can be exchanged to Ancient and Divine scrolls
The rewards will be presented one week ahead to Keep the tension high ;)
I hope you like the event :)
Lin2Marduk - 26.12.2016
---